Radio Design were approached by Mothercare to create a video to launch their colourful new mGo pushchair accessories range.
The mGo products attach to any pushchair via a universal clamp. Mothercare were looking for a contemporary and visually engaging promotional video to demonstrate the practicality of each accessory in a real life situation. It was important to communicate the ease of use, adaptability and functionality of the products, and to highlight the 5 colours in the range.
We collaborated closely with Mothercare's Visual Content creative team to ensure their ideas for the film were realised. The video is used online to introduce the product range on the Mothercare mGo brand page, and is also displayed on screens in stores across the UK.
Radio Design teamed up with Andy Potts to create the design and illustration, and Digital Snowball to provide live-action and green screen facilities.
Here's how the video looks on screens in the Mothercare flagship store.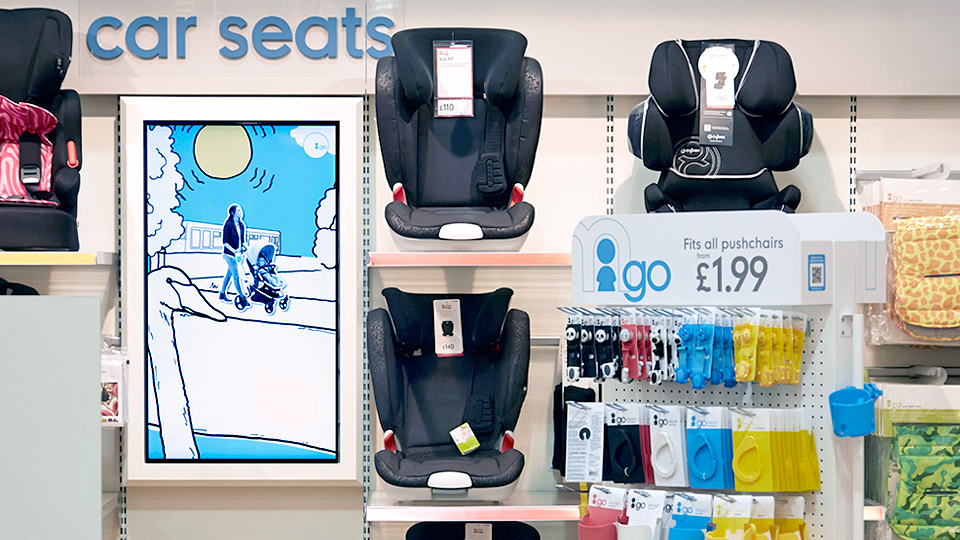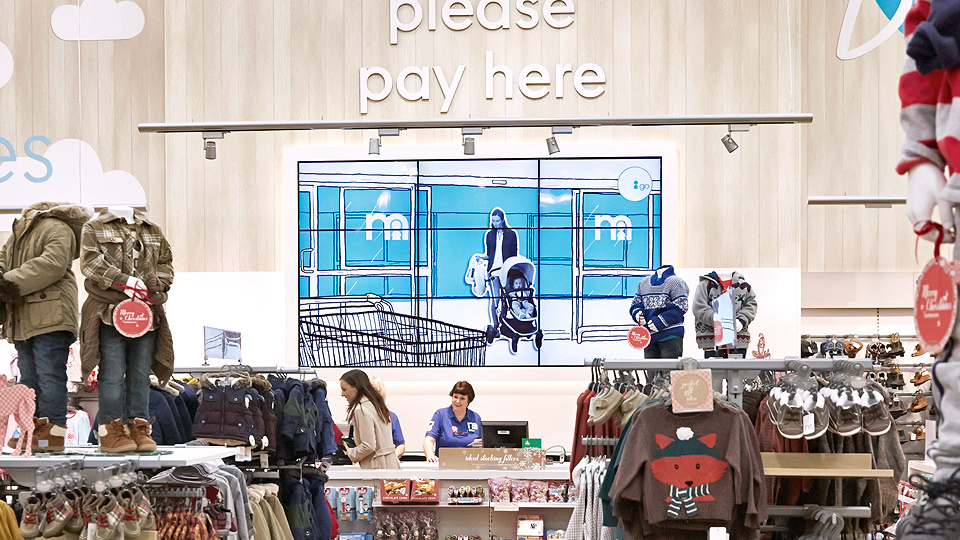 Credits
Client: Mothercare
Producer/Director/Animation/Post-Production: Radio Design
Design/Illustration/Animation: Andy Potts
Live Action/Shoot: Digital Snowball

Projects