Radio Design were approached by Objective Productions to create a set of broadcast graphics for their prime time countdown clip show, Most Shocking Talent Show Moments, commissioned by Channel 5.
We were asked to create the identity for the show – including the title sequence, part break bumpers, 50 number countdown stings to head up each clip, and 10 backgrounds for green screen interview shots.
To suit the cheeky nature of the programme, Radio Design created a playful title sequence showcasing notable celebrity bloopers on the set of a talent contest, contained within the environment of a model paper theatre. We went to town and constructed the whole theatre – complete with backstage areas, dressing rooms, foyer, stalls, main stage and front and stage door entrances. Various talent show props were strategically placed around the set. We then used these different areas of the theatre as backgrounds for the green screen interview shots, creating a whimsical mise-en-scène and uniting the visual story perfectly.
The response from Channel 5 and Objective Productions to our graphics was extremely positive.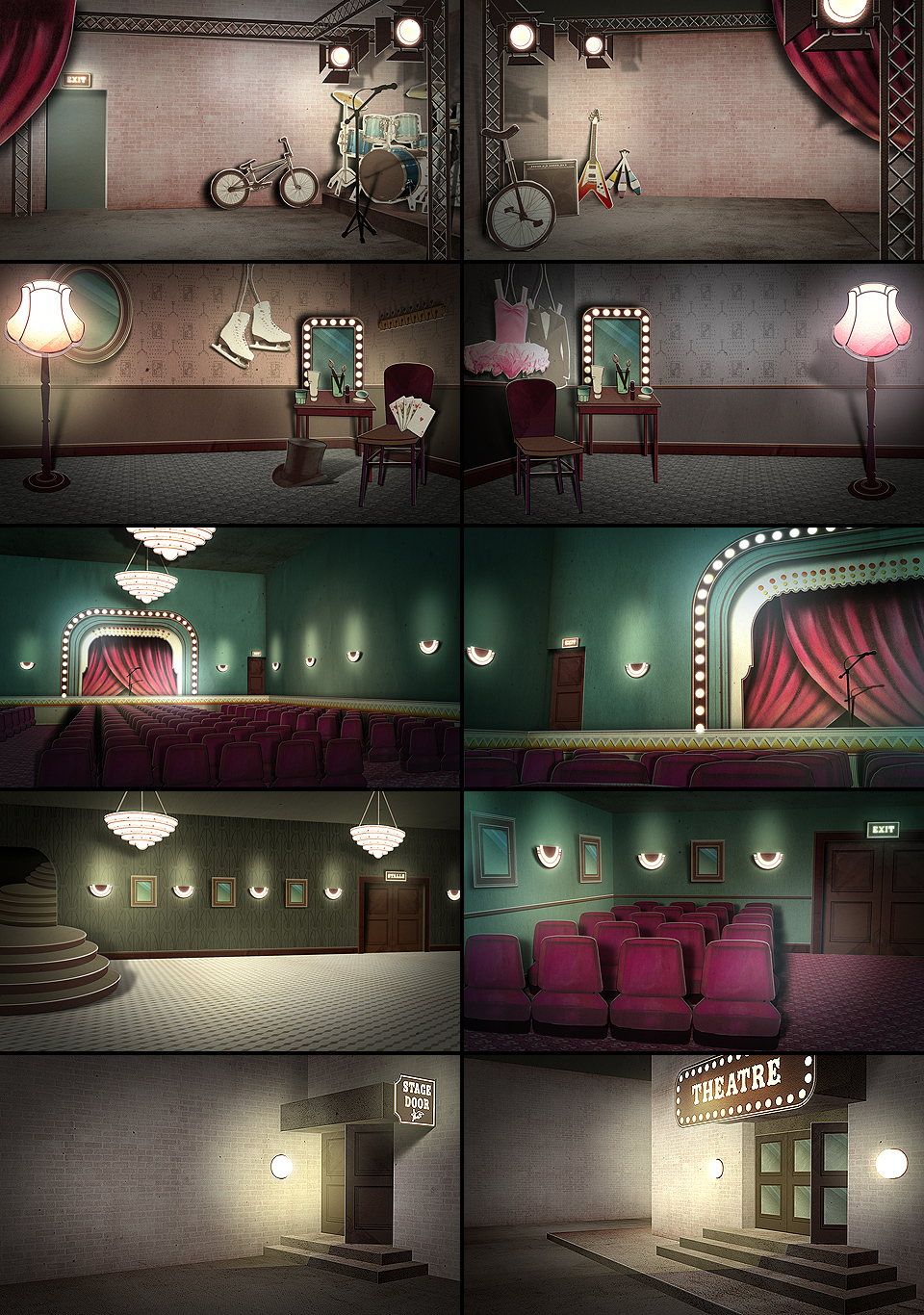 The paper theatre backgrounds for the green screen interview shots – before and after.
Credits
Commissioning Channel: Channel 5
Production Company: Objective Productions
Directed by: Ben Cook
Design and Animation: Ben Cook

Projects