A deliciously surreal promo for Bokhari Records featuring dismembered hands, acidic geometry and a lone, vigilant eyeball.
The animation accompanies the record sleeve artwork we created for Bokhari's second vinyl release. As a self-initiated studio film the work was scheduled around client commitments and the extra efforts paid off. The results are a print-digital dream team which compliment each other brilliantly.
The idea for the theme emerged after the label said they like pyramids and eyes (after all who doesn't?), so it seemed only reasonable to embark on this psychedelic voyage into a colourful, metaphysical underworld.
The original sleeve artwork was all created in Cinema 4D so the transition into motion was really seamless. Extra thanks to Federico Cordella for his 3D help.
If you like it, feel free to download the HD desktop wallpaper.
Here's the record sleeve artwork for the release. For more info see Synthetics.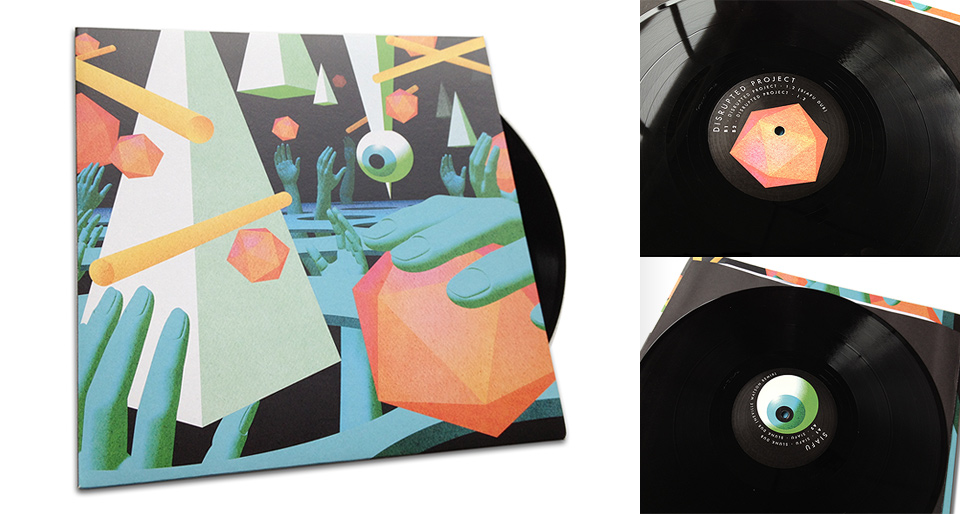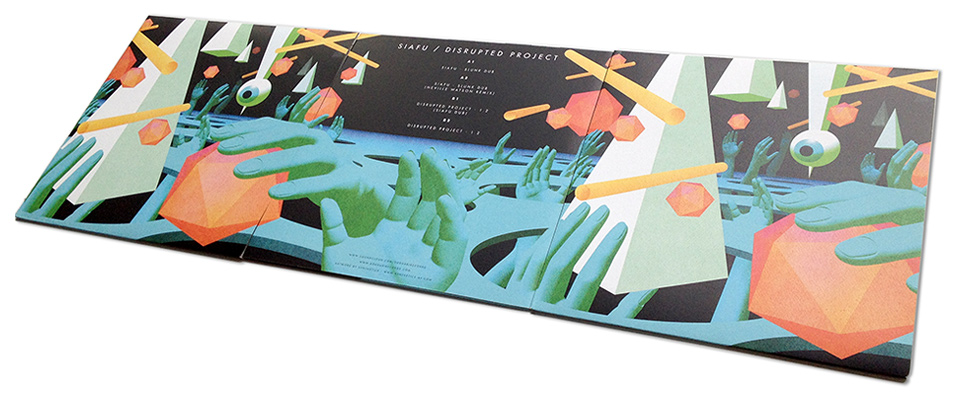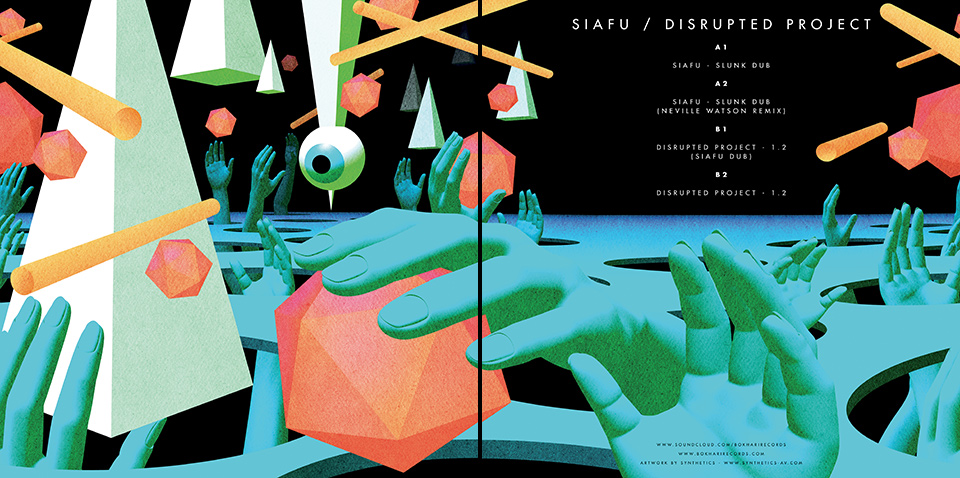 Credits
Client: Bokhari Records
Designed, Animated and Directed by: Ben Cook
Cinema 4D animation: Federico Cordella, Ben Cook
Audio: Siafu - Slunk Dub (Bokhari Records)

Projects